As a testament to the Meshify team's dedication to security, we received our SOC 2 Type II compliance last year. But did you know that there are multiple types of SOC2? In fact, there are five types of SOC compliance: security, availability, confidentiality, processing integrity, and privacy. The most common compliance type enacted by the tech community is Security – which tests the security standards to make sure they adhere to best-practices. Meshify achieved SOC2 Type II in Security in 2021. This year, we are adding Availability to our compliance documentation – which is no small feat!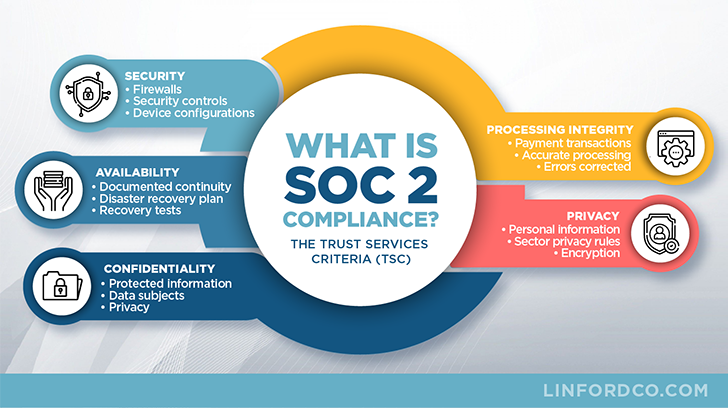 SOC2 Compliance diagram from our auditors (Linford) blog post "What is SOC2"
The Availability SOC2 compliance establishes policies to verify that Meshify has documented continuity and disaster recovery plans. These plans are evaluated by a team of independent auditors at Linford who verify that Meshify's commitments and system requirements were achieved based on the trust services criteria relevant to security and availability. Furthermore, disaster recovery tests are performed on our systems to replicate a real-world disaster.
I'm proud of our dedicated security team, as this would not have been possible without their continued support and adherence to best practices.