Advanced IoT Metrics Made Simple
Meshify Insights empowers insurers and business leaders to track the detailed progress of their sensor program without spreadsheets or data visualization tools.
Designed in collaboration with leading insurance executives, Meshify Insights addresses the unique data considerations of insurance and risk entities who are seeking to scale their IoT efforts.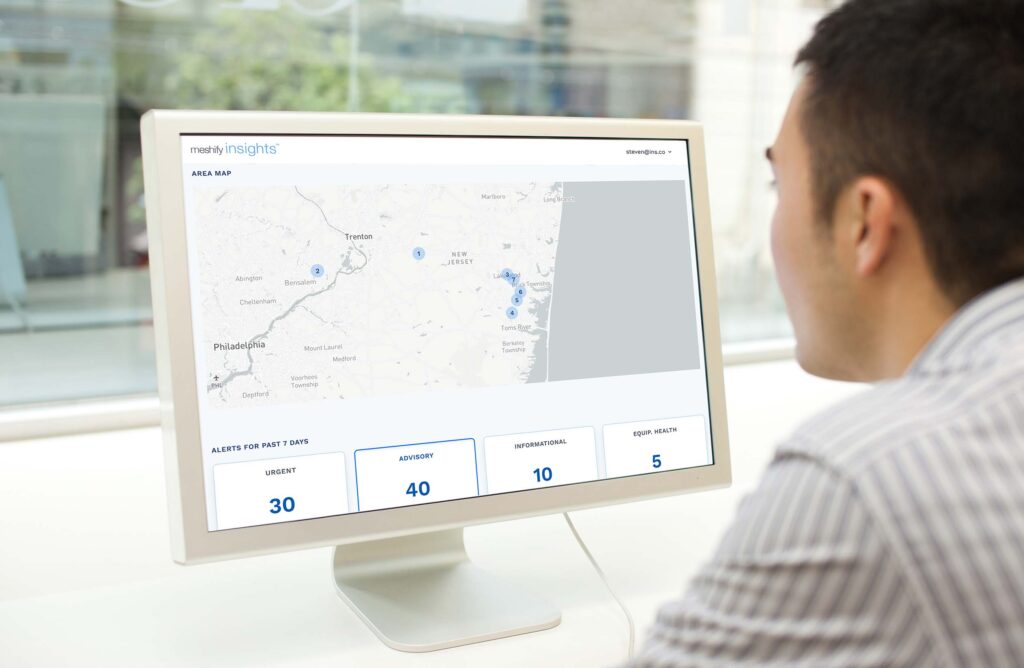 24/7 access to IoT program data

Tracking of key KPIs
Details on program progress, alerts, and equipment

Custom visualizations and charting

Interactive graphs and tables
Downloading to support presentations and reports

Aggregated views of all devices (Meshify and non-Meshify) 
With Meshify Insights, get 24/7 access to your program's real-time data for installs, alerts, customer interactions, and much more in an easy-to-use, custom-designed dashboard.
Available exclusively to HSB clients and partners